ABOUT THE CREATOR OF GUANTANAMO EBAY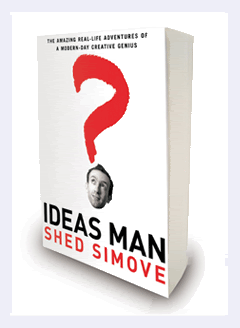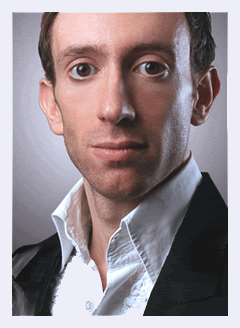 PROFI
LE O
F SHERIDAN 'SHED' SIMOVE - THE IDEAS MAN
Shed Simove is a comedian, author and modern-day entrepreneurial genius. Harnessing a constant stream of ideas from his astonishingly active mind, Shed has learned to transform his unconventional concepts into lucrative new business ventures which form the basis of his completely unique stand-up routine. And now, he's created Guantanamo eBay in order to promote his new 'success & adventures' book
IDEAS MAN
and his show of the same name at the Edinburgh Festival (see below).


A REL
ENT
LESS AN
D PROVEN INNOVATOR

Shed
's life re
vol
ves around d
oing things that have never been done before. He has forged a highly innovative merchandising empire – creating novelty gifts, executive toys, best-selling adult sweets, books (click on the image on the right
to find out more about the book) , greetings cards, and even his own currency! He's even won 'Gift Of The Year' fo
r two of his creations – a range of birthday candles that spell "You're Old" and the hilarious audio box, 'The Sound Machine'. See the PRODUCTS section on his site - SHED SIMOVE.com - for a showcase of Shed's creations and the LA
TEST NEWS section for some of his adventures...

Some of Shed's products are below...


His full PRODUCT RANGE is

HERE
and LATEST NEWS is

HERE
CLICK BOOK TO FIND OUT MORE